October 12, 2022
Important Mission By LG To Reinvent Society With Future Growth.
September 29, 2022
Africa Is On The Path To Digital Transformation Of Renewable Energy.
August 26, 2022
A Case Study For The Industry: LG Investing In Metaverse.
July 13, 2022
Building The Ultimate AI Mind.
July 8, 2022
How To Fight Climate Change Using AI.
May 3, 2022
AI Visionary And Innovation Leader Sumaya Al Hajeri Of The UAE AI Office May Be Exactly What This World Needs.
May 2, 2022
AI Visionary And Responsible AI Leader Linda Leopold Of H&M Group.
April 18, 2022
AI Visionary And CTO Leader Andrea Gallego Of Boston Consulting Group GAMMA.
April 14, 2022
Top 100 Fastest-Growing AI Teams: Key Players, Exclusive Insights.
April 7, 2022
AI Visionary And A Prominent Ethics Leader Beena Ammanath Of Deloitte AI Institute.
April 5, 2022
Vivienne Ming: A Force In AI Unlike Any We Have Seen Before.
March 30, 2022
AI Visionary, Leader And 21st Century Maverick Sol Rashidi Of Estée Lauder.
March 28, 2022
AI Visionary And CIO Leader Atefeh Riazi Of Memorial Sloan Kettering.
March 23, 2022
AI Visionary And Leader Dr. Jane Pinelis Of The U.S. Department Of Defense.
March 21, 2022
AI Visionary And Leader Linda Avery Of Verizon.
March 10, 2022
The 9 Inspirational Women Leaders In AI Shaping The 21st Century.
February 4, 2022
How The Path From Digital Automation To Autonomy Will Disrupt Enterprise In 2022.
January 28, 2022
How To Reinvent Continuous Improvement With Intelligent Digital Twins In Manufacturing.
December 15, 2021
How To Contribute To Better Quality Of Life With Responsible AI.
December 3, 2021
Can Europe Dominate In Innovation Despite US Big Tech Lead?
November 5, 2021
Can Artificial Intelligence Save America From The Global Supply Chain Disaster?
October 8, 2021
11 Examples Of AI Climate Change Solutions For Zero Carbon.
September 10, 2021
Leading MLOps Tools Are The Next Frontier Of Scaling AI In The Enterprise.
August 9, 2021
15 AI Ethics Leaders Showing The World The Way Of The Future.
August 3, 2021
20 Leading Social Impact Platforms Making A Difference With Digital Potential.
June 22, 2021
OECD Paving The Way Towards Trustworthy And Responsible AI.
November 23, 2020
The 7 Most Promising Government Led AI Solutions.
October 30, 2020
Key Takeaways From The Historic Global AI Summit 2020, AI For The Good Of Humanity: Saudi Arabia's Innovative Strategy To Become A Global Leader In Artificial Intelligence.
June 25, 2020
15 Companies That Are Saving The World From Covid-19.
June 19, 2020
Kira Radinsky Answers The Call To Battle Against Covid-19.
March 19, 2020
The Women Defining The 21st Century AI Movement: Part 2 of 2.
March 13, 2020
The Women Defining The 21st Century AI Movement: Part 1 Of 2.
March 3, 2020
4 Ways That You Can Prove ROI From AI.
December 4, 2018
Four Characteristics Young Entrepreneurs Need To Compete In The Tech Space.
June 15, 2018
The Best Technological Advancements In The World Are Born In The U.S., But They're Not Staying Here.
May 30, 2018
Four Steps To Reignite Innovation And Secure The Future Of Work In America.
June 22, 2020
Use AI responsibly to uplift historically disenfranchised people during COVID-19.
April 9, 2020
Using AI responsibly to fight the coronavirus pandemic.
August 20, 2019
The American AI Initiative: A good first step, of many.
January 28, 2019
Japan's 'Society 5.0' initiative is a road map for today's entrepreneurs.
June 12, 2020
Death of the modern value chain and birth of the true digital revolution.
April 30, 2020
COVID-19 crisis: Wake-up call for the world to go digital.
June 12, 2020
5 Steps Entrepreneurs Can Take to Adapt During Difficult Times.
December 23, 2019
In Technology, Entrepreneurs Must Take the Biggest Shots to Make the Biggest Gains.
December 23, 2019
5 Ways to Prepare Your Business for the Future of Work.
November 7, 2019
How Entrepreneurs Can Take on the Future of Aging Using Artificial Intelligence.
Novenber 9, 2018
How Entrepreneurs Can Capitalize on 3 Industries Primed for Disruption.
August 27, 2018
3.5 Million Jobs Are on the Verge of Extinction. Here's How Entrepreneurs Can Save the Future.
January 8, 2020
Workplace of 2030: A Day in The Life.
Janaury 28, 2019
A.I. and Automation Are NOT the Death of the American Workforce.
September 5, 2018
Yes, Data Is the New Oil in the Digital Economy.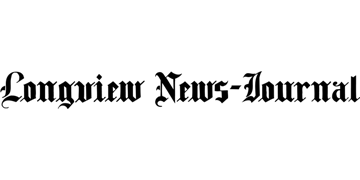 September 2, 2022
Preeminent UN Advisor, AI-Futurist, Investor, and Non-Fiction Author Mark Minevich Signs New Book Deal with Wiley for Upcoming Business Title: 'Preparing for a Human Centric Digitally Driven Future'.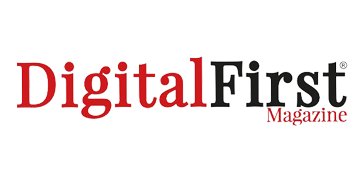 October 10, 2022
How is Artificial Intelligence Transforming Humanity in Every Dimension.
August 5, 2022
Technology may solve climate change problems, but it's also causing them.
September 1, 2022
Saudi Vision 2030: Key lessons from the Kingdom's new digital leadership.
January 26, 2022
The rise of strategic global outsourcing and implications on American.
November 21, 2021
The future of jobs in the era of AI.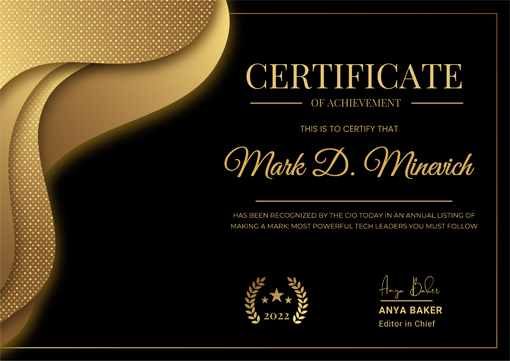 Mark Minevich was featured on the cover of CIO today in the article "Most Powerful Tech Leaders You Must Follow".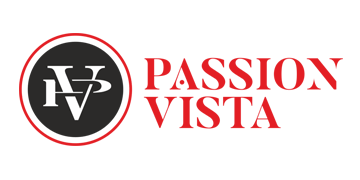 Mark Minevich was inducted into the Hall of Fame and featured in Passion Vista, the quarterly, hyper-lifestyle and business magazine, featuring the latest Global Voice of AI and Digital Transformation.