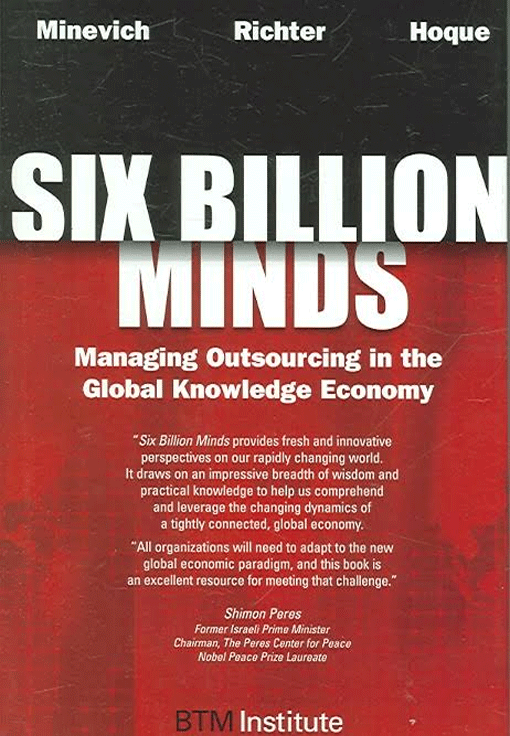 Author of
Six Billion Minds
Managing Outsoursing in the Global Knowledge Economy
Published by Thomson Reuters
Six Billion Minds: Managing Outsourcing in the Global Knowledge Economy is a wake-up call to global leaders. A collaboration among the most accomplished academics and global leaders (over 60 top international figures), this book examines management challenges and innovation opportunities in light of the profound impact of globalization and the emergence of the knowledge economy. It shows how to build excellence by leveraging the vast global knowledge pool of the six billion minds that make up the emerging knowledge economy.
Author of
The CTO Handbook
The Indispensable Technology Leadership Resource for Chief Technology Officiers
Published by Aspatore
Why spend countless hours searching for relevant thought leadership articles, specific pieces of statistical data, and navigable reference information, when one resource provides it all? In the CTO Handbook, former CTO of IBM Next Generation Group Mark Minevich, guides readers through what need not be a daunting world of IT management – addressing such critical issues as: Fundamentals, Importance of Background on the CTO/CIO Profession.
Supplemental to Minevich's engaging commentary, this title includes a wealth of CTO/CIO related technology articles written by C-Level (CEO, CTO, CFO, CMO) executives from companies such as BMC, BEA, Novell, IBM, Bowstreet, Harte-Hankes, Reynolds&Reynolds, McAfee, Verisign, Peoplesoft, Boeing, GE, Perot Systems, and over 50 other companies, forms and interactive worksheets, field-specific resources and profiles of related professional organizations – indispensable for any CTO, CIO or other Technology Executive.
You can purchase book from: Amazon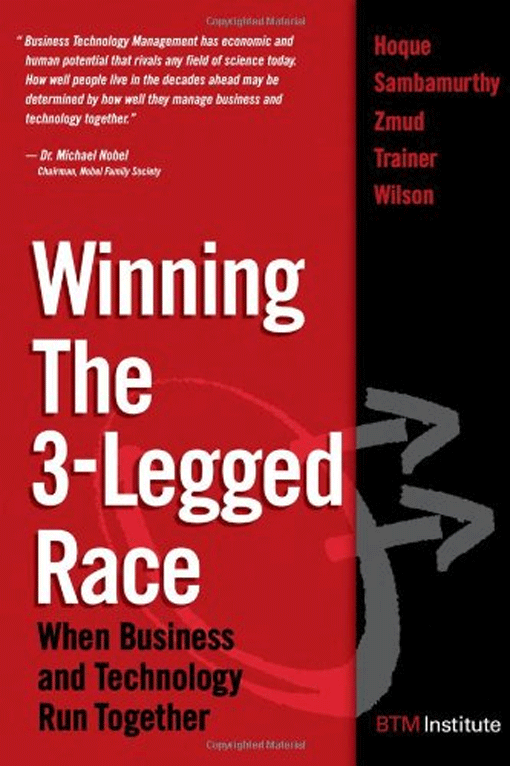 Contributing Author of
Winning 3-Legged Race
The Indispensable Technology Leadership Resource for Chief Technology Officiers
Published by FT Press
Like an old-fashioned three-legged race, the business and technology sides of any company are running today with the left leg of one tied to the right leg of the other. Some companies understand that and run well; some don't. The top executives interviewed in this book know where competitive leaders are headed. Winning the Three Legged Race is the first major output of the new Business Technology Management (BTM) Institute, reflecting insights from world-class experts in industry and academia.
It gives enterprise, line-of-business, and IT leaders a powerful framework for optimizing areas critical to producing sustainable value from technology: Strategy, planning, and management, Technology investment, Strategic enterprise architecture and Governance and organization. For each area, the authors identify implications for ordered processes, organizational structures, information requirements, and technology.
Winning the Three Legged Race introduces the BTM Maturity Model: a breakthrough benchmark for setting priorities and mapping effective change paths. The authors support their framework with up-to-the-minute data, new case studies, executive interviews, and Top 10 Action Lists that empower decision-makers to act–and get results.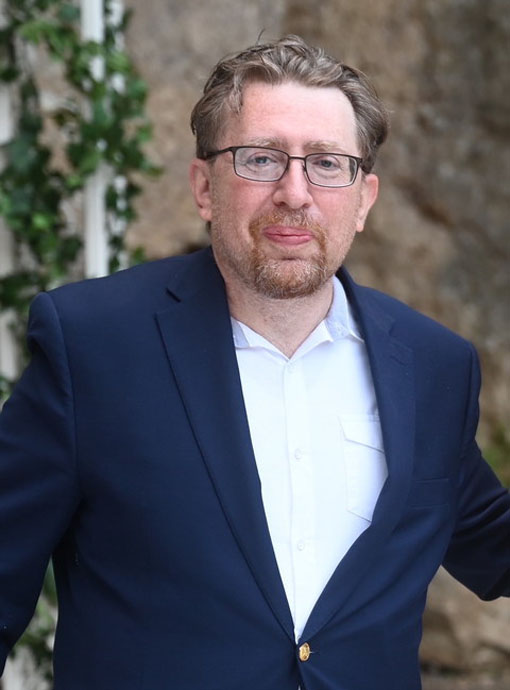 Mark Minevich signs his new book deal with the publishing titan Wiley , for an Upcoming Business Title: 'Preparing for a Human Centric Digitally Driven Future', set for release in the fall of 2023.