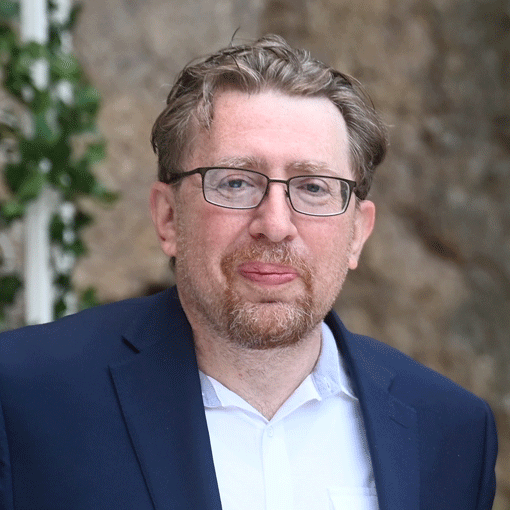 – Executive Chairman and Co-Founder of Going Global Ventures and Digital Pioneers Network
– Chair, Executive Committee, AI for Good Foundation
– Co-Chair, Steering Committee, AI for the Planet Alliance
– UN Advisor
– Private Investor
Mr. Minevich is a highly regarded and trusted Digital Cognitive AI Strategist, Artificial Intelligence expert, Global Social Innovation and Technology Executive, UN Advisor, Leading Author and Columnist, Private Investor/Venture Capitalist, and the principal founder and President of Going Global Ventures.
Mark is newly appointed Co-Chair, Steering Committee of AI for the Planet Alliance in collaboration with UNDP, UNESCO and BCG as a Knowledge Partner based in Paris. Mark is currently UN Advisor/Consultant to UNDESA – United Nations Department of Economic and Social Affairs focusing on Digital Government.
He is also Chairman of the Executive committee of AI for Good Foundation.
Mark is a founding partner and Chairman of Going Global Ventures, New York-based investment, technology, and strategic advisory firm dedicated to leading high-growth tech clients to success in the global digital economy. GGV advises large global enterprises and brands both in the US, EU, South America and Japan and collaborates with leading investment organizations and private wealth focused on digitalization and Artificial Intelligence.
Mark is Sr. Advisor to Boston Consulting Group and BCG Gamma. Currently, he serves as the strategic advisor and Global ambassador to the CEO and Chairman of New York based Amelia/IPsoft Inc.
Mark collaborates and advises large global enterprises both in the US and Japan. In Japan, he advises Hitachi on disruptive technology, AI and Climate Change.
Mark is also a Special Advisor to AI Lab, Josef Stefan Institute and Industrial Advisory Board Member – The Institute for Artificial Intelligence of Serbia.
Mark is Private Investor. From private portfolios, he is a Business Advisor to Infosec Global and DarwinAI among others. He was an early member of founding management team for successful startups that attracted investment and created exits such as ClubMom, VitaSave, etc.
He also advises several venture capital and investment companies. He is also an advisory Partner to Canadian Growth Investments. And a Special Advisor to AdAstral Funds.
Mark was appointed as member of World Economic Forum Future Council and involved with WEF initiatives.
Mark is currently an appointed Member, B20 with the G20 under Presidency of Indonesia and a Leading member of B20 Digitalization taskforces since 2016. Mark has served as a Member, B20 with the G20 during Germany, Argentina, Japan, Saudi Arabia, Italy, Indonesia Presidency.
Mark is a Senior Fellow, Council on Competitiveness in Washington DC, and Senior Fellow, Global Federation of Competitiveness Councils. Mark is the co-founder and Founding Chair of the Digital Pioneers Network and AI Pioneers Circle based in New York.
Mark has significant experience in venture capital and private equity. Mark has served as venture advisor to Global Emerging Markets, an alternative investment group that manages a diverse set of investment vehicles. He was also previously a Fund Adviser to AI Capital and Bootstrap Labs based in San Francisco: a pioneer in the realm of VC funds focused on applied AI, carrying with it a mature fund and portfolio of 24 applied AI companies.
Prior to this position, Mark was the Vice Chair of Ventures and External Affairs, as well as CTO at the Comtrade Group, an international technology conglomerate. He also served as the CTO and Strategy Executive at IBM, and held other management, technology, and strategy roles that entailed formulating investment tactics for Venture Capital Incubation programs.
Mark was also involved with Research Board, a Gartner company and international think-tank advising CIOs at some of the world's largest corporations, such as: Deutsche Bank, BTM Corporation, Geotek Communications, Qwest Communications, Comcast, and USWEB/CKS.
Mark is also involved in media and journalism, and contributes to a number of publications, including Fast Company, Forbes, VentureBeat, WEF, Entrepreneur, Observer, TechCrunch, InformationWeek, CIO Magazine and COGNITIVE WORLD. His has been cited and featured in articles and appeared in Newsweek, Inc., CIO Magazine, Hitachi Review/Japan, Telegraph UK, CNBC and other influential media outlets. Minevich is a respected voice in the tech innovation community. His knowledge has been cited and his name has been featured in articles on an international scale.
Mark was named as one of the 20 AI Influencers and visionaries for 2021. Forbes named Mark one of the Leaders to Watch in 2017. He has received the Albert Einstein Award for Outstanding Achievement and the World Trade Leadership Award from the World Trade Centers and World Trade Center's Association.
Mark Minevich is a Digital Cognitive Strategist, Artificial Intelligence expert, Venture Capitalist, Innovation CTO, author & columnist with significant experience advising both International Organizations, investors and private companies, business-venture, strategy, and global technology markets.
Relevant experience
President, Going Global Ventures, New York-based investment, technology, and strategic advisory firm dedicated to leading high-growth tech clients to success in the global digital economy. GGV advises large global enterprises and brands both in the US,EU, South America and Japan and collaborates with leading investment organizations and private wealth focused on digitalization and Artificial Intelligence
Chair, Executive Committee, AI for Good Foundation, Berkeley CA based US foundation
Co-Chair, Steering Committee, AI for the Planet Alliance collaboration with UNDP, UNESCO and BCG as a Knowledge Partner
Mark is currently UN Advisor/Consultant to UNDESA- United Nations Department of Economic and Social Affairs focusing on Digital Government
Executive Chair, Digital Pioneers Network (DPN) is a community-based Think Tank of hundreds of artificial intelligence thought leaders, innovators, policy makers, entrepreneurs and world-renowned experts
Sr. Advisor to Boston Consulting Group BCG
Advisor, IPSoft/Amelia
Advisor and Venture Partner, Canadian Growth
Advisor to Hitachi Group on Artificial Intelligence
Member World Economic Forum Future Counci
Member, B20 with the G20 (Germany, Argentina, Japan, Saudi Arabia, Italy, Indonesia) Leading member of B20 Digital Economy and Industry taskforces since 2016
Senior Fellow, AI and Emerging Tech, Council on Competitiveness (USA)- Non-partisan leadership organization of corporate CEOs, university presidents, labor leaders and national laboratory directors committed to advancing U.S. competitiveness in the global economy Sr. Special Advisor to AI Lab, Josef Stefan Institute in Slovenia
Industrial Advisory Board Member- The Institute for Artificial Intelligence of Serbia
Co-Founder and Board Member, AI Pioneers Forum (USA)
Co-Founder – Billion Minds Foundation – society of high net worth individuals and entrepreneurs focusing on social impact
Senior Fellow, Global Federation of Competitiveness Councils
Former CTO, Global Strategy, Venture Capital and Technology Business Executive, IBM
Former associate Partner, venture Partner, Board member and Advisor
Global Emerging Markets Private Equity, Blackhawk Partners, AlphaMundi, GVA Capital, AI Capital, and Bootstrap Labs – Silicon Valley
Early member of founding management team for successful startups that attracted investment and created exits such as ClubMom, VitaSave
Former Chair AI Policy and Digital Strategist– IRCAI International Research Centre for AI Under the Auspices of UNESCO and Former Senior Advisor for AI – UNOPS (USA)
Relevant Books
Six Billion Minds (2006):
The CTO Handbook: The Indispensable Technology Leadership Resource(2004)